Dirt: Selfcare Withwall
Annotating fake publics for fun and profit.
The instagram account Selfcare Withwall (@selfcarewithwall) currently has 2.3 million followers. Over 900 posts offer exactly what the account promises: Fragments of affirmation photoshopped, sometimes with artificial stencil, onto billboards, signs, and buildings. A utopic addition of positivity atop banality.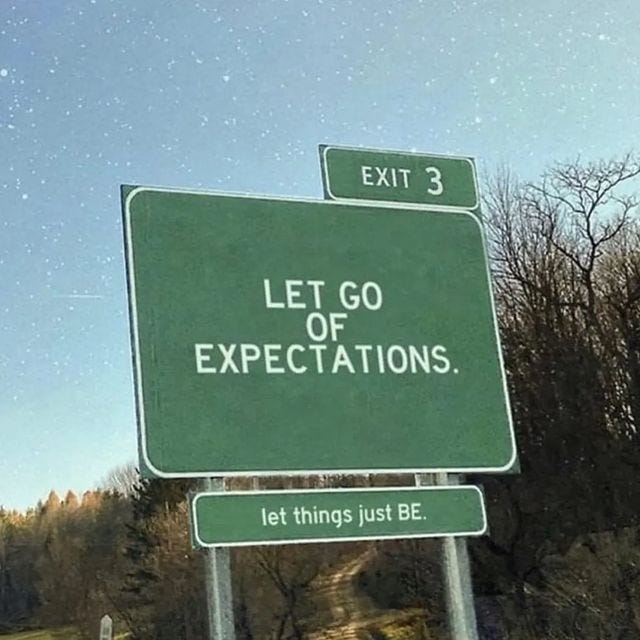 The messages are both sincere and ironic, mostly remixed cookie fortunes wrapped inside influencer glam. The blank canvases on which these messages are digitally plastered are generic and void of local context. These are messages that could be on any wall, inviting context collapse and universal relatability. Both the message and the canvas invite feelings of familiarity, without ever getting close to a specific place or a particularly useful message.
What is it about reading a post–"Letting go is hard but holding on to something not meant for you is harder"–displayed as a faux-formal proclamation that offers an elevated sense of comfort for millions of Instagram viewers?
Selfcare Withwall represents a trend among social media accounts peddling solace and trust in digitally fabricated signs. Other notable Instagram accounts include @Dudewithsign (8 million followers) and @blcksmth (the guy with the balloon wall, 586k followers).
It's the pairing of message and digital canvas, of note with text, that reminds us of annotation. Admittedly, we've spent a lot of time thinking about annotation, and how and why people add notes to texts (we wrote a whole damn book about it.) As an everyday activity, we're heartened by the fact that everyone can write on and about the world through annotation. And on its surface, Selfcare Withwall could be a promising example of popular annotation. But it's prepackaged fluff overlaid on fake walls for imagined masses. 
We've spent a lot of time reading these ersatz façades with "live-laugh-love-ification" rhetoric. After all, our messy and material world is really hard to write about—and also write on—whether with thoughtful analysis or actual street art. An easy, humorous, and clickable alternative is the digital canvas. There's no friction posting these messages of care. And there's a huge pay-off when a contextless yet relatable canvas is strategically paired with pedestrian positivity.
There is an alternative interpretation of these accounts, too: Some readers might perceive these images as photographic evidence of actual signs IRL. There is a beautiful naïveté about that possibility. However, scroll through Selfcare Withwall long enough (seriously, it won't take you more than a minute) and you'll see the same stock background recycled as the setting for multiple messages.  Considering the infinite number of walls, signs, trucks, and sidewalks that could be adorned with fake inscriptions (the world is a big place!) this virtual world becomes a smaller and claustrophobic simulation of false positivity and pseudo-care.
Toxic positivity requires fake contexts because real life is too messy. Selfcare Withwall ultimately cheapens the complexity of annotation and reduces the agency of readers. There is no wrestling with a source text and sharing an annotation that reveals uncertainty or disgust or some interesting interpretation. It is, instead, a reminder that gosh-darnit, people like you. It's a copy-and-paste con-game, with selfcare the message, and readers positioned to drive engagement for the account owners' benefit. — Antero Garcia & Remi Kalir
The Dirt:
Fake signs for real longings.